Schmitt Tree Service
Tree Service, Tree Trimming, Tree Removal
---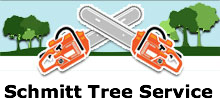 Schmitt Tree Service
1702 Palomino Dr.




Sherwood

,

AR

72120
- 0 Reviews
(501) 744-4066
---
Services Offered:
Tree Service
Tree Trimming
Tree Removal
Years in Business: 10
# of Employees: 3

Review Schmitt Tree Service
Call Schmitt Tree Service Today: (501) 744-4066
About Schmitt Tree Service
Schmitt Tree Service has the ability and know how to handle all your tree service needs. They have over 15 years experience, great personalized customer service, licensed and insured for 1 million dollars. Tree and Stump Removal Professional Tree Trimming Storm Damage Excellent Clean-up Accept Credit Cards
Schmitt Tree Service has been a verified Cork'd partner since 02/18/2015.
Get to know us better:
Question: What do you do differently than your competitors that benefits your customers?
Answer: We work with them to get them the best price that they can get by a truly insured tree service.

Question: What types of things do you do to keep up to speed in your industry?
Answer: Study new arborist material.

Question: Tell us about a positive experience you had with a customer that has impacted your business.
Answer: We done work for a city official and he got us hooked up with the city and we do all the cities work.

Question: What's the #1 thing that your customers should know about your business?
Answer: We are insured and can provide documents.

Question: What would you say your customers like the most about your services?
Answer: We do what we say we will do and for the price we say we will do it for.

Question: What have you done to improve your business over time?
Answer: Bought more equipment to help be more efficient.

Question: What's your favorite thing about what you do?
Answer: Keeping customers houses and love ones safe from dangerous trees.