Garbage Guy
Junk Removal
---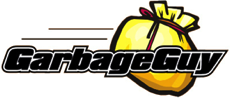 Garbage Guy
22424 S Ellsworth Loop Rd




Queens Creek

,

AZ

85142
- 0 Reviews
(480) 422-5956
---
Services Offered:
Years in Business: 13
# of Employees: 3

Review Garbage Guy
Call Garbage Guy Today: (480) 422-5956
About Garbage Guy
Full Service Junk Removal for Phoenix Area - East valley residents. We clean up the world - one property at a time. We service Gilbert, Chandler, Mesa, Tempe, Queen Creek, San Tan Valley, Gold Canyon, Apache Junction, and Scottsdale homes and businesses. We get rid of all the stuff that won't fit in your can and you get back the space. We donate or recycle as much as we can to keep it out of the landfill and sweep up after ourselves. We will clean out a garage, pick up the junk in your side yard, or clean out a whole house. You only pay for the portion of the truck that we fill and you don't have to do any of the lifting. Just tell us what to take. Serving Arizona since 2005. 100% happy customers with great reviews. Check us out on Angie's list or Yelp to see what your neighbors have to say, then give us a call. You'll be glad you did.
Garbage Guy has been a verified Cork'd partner since 01/13/2015.
Get to know us better:
Question: What do you do differently than your competitors that benefits your customers?
Answer: We recycle or donate 40-50% of our loads to keep it out of landfills.

Question: What types of things do you do to keep up to speed in your industry?
Answer: We follow all necessary regulations and keep track of what others do, but most importantly, to what our customers want so we can provide the best experience and value.

Question: Tell us about a positive experience you had with a customer that has impacted your business.
Answer: We were cleaning out a home for an out-of-state customer and found family photos and military memorabilia that we were sure they would want. We neatly packaged it all up and mailed it to them which made us both feel great. Every load has the potential to help someone else reconnecting others with lost items or donating usable items to help others allows us to contribute to the community in many ways.

Question: What's the #1 thing that your customers should know about your business?
Answer: We are the best at what we do. (our mascot is a superhero, so we have a little bit of an advantage) We are locally owned and operated and it matters.

Question: What would you say your customers like the most about your services?
Answer: We keep our promises. We arrive on time and do what we say we will for a fair price.

Question: What have you done to improve your business over time?
Answer: We constantly look for ways to improve efficiency. With a bigger truck, we are able to do more work with less travel, saving fuel, time, and costs for us and our customers.

Question: What's your favorite thing about what you do?
Answer: I love immediately visible results. Every customer is a happy customer because we take away a headache and leave clean spaces!