Galvez Tree Service
Tree Service, Tree Trimming, Tree Removal
---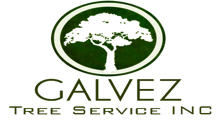 Galvez Tree Service
461 Ludingtonville Rd




Holmes

,

NY

12531
- 0 Reviews
(914) 774-1825
---
Services Offered:
Tree Service
Tree Trimming
Tree Removal
Years in Business: 33
# of Employees: 5

Review Galvez Tree Service
Call Galvez Tree Service Today: (914) 774-1825
About Galvez Tree Service
Galvez tree service inc. Offers twenty years experience in residential and commercial tree and shrub service.We are a flourishing organization formed by professionals who are fully capable of meeting and surpassing the expectations of any customer. We can assure you that our customers always receive utmost quality in every single aspect of our work which is what we take pride in and distinguishes us from a multitude of local firms. We offer high quality professional service and competitive pricing. We Offer below services: Tree Trimming, Tree Pruning, Tree Removal,Tree Maintenance, Tree Care, Tree Planting Tree Cabling, Land Clearing, Lot Clearing, Shrub Trimming and Removal Brush Removal Bucket truck service, Stump grinding, Storm Clean-up 24 hr Emergency Service.
Galvez Tree Service has been a verified Cork'd partner since 03/29/2015.
Get to know us better:
Question: What do you do differently than your competitors that benefits your customers?
Answer: Reasonable rates......excellent service!

Question: What types of things do you do to keep up to speed in your industry?
Answer: Always upgrading our education and working safely.!

Question: Tell us about a positive experience you had with a customer that has impacted your business.
Answer: they always tell us that they couldn't have asked for a better company.

Question: What's the #1 thing that your customers should know about your business?
Answer: Family owned and operated.!

Question: What would you say your customers like the most about your services?
Answer: We always exceeded any expectations our customers had.

Question: What have you done to improve your business over time?
Answer: very knowledgeable, friendly, personable and, professional..!

Question: What's your favorite thing about what you do?
Answer: we love trees and taking care of them..!