Durance Tree Service
Tree Service, Tree Trimming, Tree Removal
---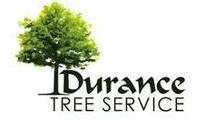 Durance Tree Service
6776 Arlington Expressway




Jacksonville

,

FL

32211
- 0 Reviews
(904) 449-2848
---
Services Offered:
Tree Service
Tree Trimming
Tree Removal
Years in Business: 16
License Number: 160537
# of Employees: 4

Review Durance Tree Service
Call Durance Tree Service Today: (904) 449-2848
About Durance Tree Service
Durance Tree Service Corp. is a professional Residential and Commercial company that provides tree trimming, tree removal, stump grinding, 24-hour emergency service and MUCH more! We're easy on your lawn and your wallet! Call us today for your FREE estimate! NO JOB TO LARGE! We Serve: Jacksonville, Jacksonville Beach, St. Augustine, Ponte Vedra Beach, Fernandina Beach, Fleming Island, and Orange Park.
Durance Tree Service has been a verified Cork'd partner since 05/15/2015.
Get to know us better:
Question: What do you do differently than your competitors that benefits your customers?
Answer: We do our best to give the most reasonable price and work extremely hard for customers satisfaction to give them exactly what they request to have done.

Question: What types of things do you do to keep up to speed in your industry?
Answer: We use the latest equipment and keep up to date with the current technology.

Question: Tell us about a positive experience you had with a customer that has impacted your business.
Answer: After performing excellent work at a customers home we were referred to his employer which lead to multipule tree jobs.

Question: What's the #1 thing that your customers should know about your business?
Answer: Our honesty and integrity.

Question: What would you say your customers like the most about your services?
Answer: How well our team works together.

Question: What have you done to improve your business over time?
Answer: Hire the right people for the job.

Question: What's your favorite thing about what you do?
Answer: My favorite thing about what I do is making trees look beautiful.