Dukes Tree Service
Tree Service, Tree Trimming, Tree Removal, Stump Removal
---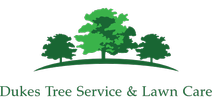 Dukes Tree Service
14 Boyden Road




Pelham

,

MA

01002
- 0 Reviews
(413) 535-9808
---
Services Offered:
Tree Service
Tree Trimming
Tree Removal
Stump Removal
Years in Business: 6
# of Employees: 5

Review Dukes Tree Service
Call Dukes Tree Service Today: (413) 535-9808
About Dukes Tree Service
We are the fastest growing tree service in western Massachusetts. We provide service in Western Massachusetts and Northern Ct. We have tree climbers, forestry boom trucks and chippers. We carry all required licenses and are bonded. Our priority is always safety and we are pro active to our customers needs.
Dukes Tree Service has been a verified Cork'd partner since 01/27/2015.
Get to know us better:
Question: What do you do differently than your competitors that benefits your customers?
Answer: We put safety first.

Question: What types of things do you do to keep up to speed in your industry?
Answer: All industry associations.

Question: Tell us about a positive experience you had with a customer that has impacted your business.
Answer: We consistintly provide good service and recieve new customers from our existing customers.

Question: What's the #1 thing that your customers should know about your business?
Answer: Our first priority is to customer satisfaction. We do not leave a job enless you are happy.

Question: What would you say your customers like the most about your services?
Answer: Our staff and workers.

Question: What have you done to improve your business over time?
Answer: Pay close attention to detail and what the client is saying.

Question: What's your favorite thing about what you do?
Answer: Working outdoors and the people.