Dr Roof
Gutters, Leak Detection, Roof Repair, Roof Installation, Roofing
---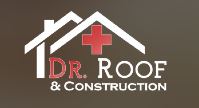 Dr Roof
4589 Brookhill Dr S




Syracuse

,

NY

13104
- 0 Reviews
(315) 708-2288
---
Services Offered:
Gutters
Leak Detection
Roof Repair
Roof Installation
Roofing
Years in Business: 5
# of Employees: 15

Review Dr Roof
Call Dr Roof Today: (315) 708-2288
About Dr Roof
We are a team of highly trained professionals who listens to your needs and works with you for an affordable solution. Simply put, we know what we are doing and we will make it last!
Dr Roof has been a verified Cork'd partner since 02/07/2015.
Get to know us better:
Question: What do you do differently than your competitors that benefits your customers?
Answer: We take our time to listen to your needs. Our prices and very reasonable.

Question: What types of things do you do to keep up to speed in your industry?
Answer: Workshops, webinars, trainings, articles etc

Question: What's the #1 thing that your customers should know about your business?
Answer: We stand by our word and our warranty

Question: What would you say your customers like the most about your services?
Answer: Our reasonable prices and care for each and every person we meet with.

Question: What have you done to improve your business over time?
Answer: I have searched high and low and found the most skilled crew out there!

Question: What's your favorite thing about what you do?
Answer: I get to help people each and every day.