Avid Tree Care
Tree Service, Tree Trimming, Tree Removal, Stump Removal
---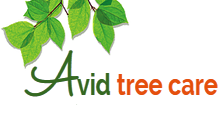 Avid Tree Care
1826 Woodland Dr




Mount Vernon

,

WA

98274
- 1 Reviews
(360) 708-0298
---
Services Offered:
Tree Service
Tree Trimming
Tree Removal
Stump Removal
Years in Business: 7
License Number: AVIDTTC868BH
# of Employees: 6

Review Avid Tree Care
Call Avid Tree Care Today: (360) 708-0298
About Avid Tree Care
We at AVID Tree Care strive to be your go to for all of your tree needs. We are constantly keeping up to date with the latest and safest practices and procedures as well as whats going on with our local trees and how to best care for them. You can be confident that we will do our best to share our knowledge and go over what options there are and what will be best for you and your trees needs.
Avid Tree Care has been a verified Cork'd partner since 05/08/2015.
Get to know us better:
Question: What do you do differently than your competitors that benefits your customers?
Answer: Provide a very personal experience and don't leave without 100% customer satisfaction

Question: What types of things do you do to keep up to speed in your industry?
Answer: Ongoing research on the lastest gear, techniques, and safety standards of our potentially dangerous industry.

Question: Tell us about a positive experience you had with a customer that has impacted your business.
Answer: Many of our customers have left us with great experiences and insight on what was most enjoyable about their experience that we than take and pass on to every new customer.

Question: What's the #1 thing that your customers should know about your business?
Answer: That their best interests are our top priority and we pride ourselves on earning their complete satisfaction.

Question: What would you say your customers like the most about your services?
Answer: The attention to detail and unique process of making a potentially dangerous task safe and efficient.

Question: What have you done to improve your business over time?
Answer: Constantly striving to provide knowledge to our customers so there is no question about what to expect before, during, and after our services have been provided.

Question: What's your favorite thing about what you do?
Answer: Hearing how much each customer enjoyed watching us work and that they were completely pleased with the final product.


May 22, 2015 -
In case a damaged tree of broken branch or old stump is disturbing you, then it is time to ask the professionals to take care of them. If you want really good people to handle it, then I would like to suggest the name of Avid Tree Care who are really good in this business, can do their job perfectly and won't cost too much.
Leo L .
---